Austria
Bundesverband Pflanzenöl Austria
Federal Association of vegetable oil Austria
The project developer in lower Austria, Austria and its vegetable oil for tractors and cars
Vegetable oil - trade magazine for production, processing and logistics
Waldland - the Austrian service providers for vegetable oil
Biomass · Logistics · Technology Francisco Josephinum Wieselburg



Germany
BDOel
Federal Association of decentralized oil mills and vegetable oil technology
research and development work on the use of alternative fuels in modern internal combustion engines
Belgium

PPO.be Federal Association vegetable oil in Belgium
Other important links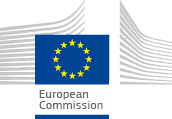 http://ec.europa.eu/index_en.htm
ec.europa.eu is the official website of the European Commission and part of Europa – the official EU website.
http://www.europarl.europa.eu
General information on the European Parliament, its work and organisation
http://www.irena.org
IRENA seeks to make an impact in the world of renewable energy by maintaining a clear and independent position, providing a range of reliable and well-understood services that complement those already offered by the renewable energy community and gather existing, but scattered, activities around a central hub.
http://www.euronatur.org
EuroNatur is the lawyer for Europe's nature in Brussels and fights for an economically and ecologically sensible orientation of agricultural policy in Europe, as well as for a conservation policy that creates perspectives for the future - for people and nature.

http://www.tfz.bayern.de
Task of the technology and support center is to promote the provision and use of energy sources and raw materials from crop products and residues from agriculture and forestry (renewable resources) through application-oriented research, technology and knowledge transfer, as well as by the State promotion of projects.
http://www.innovatienetwerk.org
Kiemkracht is an alliance of the Agriculture Product Board (PA) and InnovationNetwork. Supportive organizations within the business community are LTO Nederland (Dutch Federation of Agriculture and Horticulture) and NAV (the Netherlands Agriculture Union). Kiemkracht is working on ground-breaking innovations in agriculture => Sustainable honest lupin chain
http://www.bmwi.de
German Federal Ministry of Economics and technology
http://www.zim-bmwi.de
The Central Innovation Program SME (Zentrales Innovationsprogramm Mittelstand – ZIM) is a funding program for small and medium sized enterprises (SME) with business operations in Germany that want to develop new or significantly improve existing products, processes or technical services. As the cooperation partner of an SME, public and private non-profit research and technology organisations (RTO) are also eligible.
http://www.professional-beekeepers.eu
The European Professional Beekeepers Association (EPBA) is an association of beekeeping organisations of EU member states.
http://podcasts.haefeker.org/?s=blühende+felder
Beekeeping and Politics - conversation between Stefan Innerhofer (Regineering GmbH), Thomas Kaiser (AGRARantrieb) and Tim Brand (beekeeper) in Denkendorf (Germany)